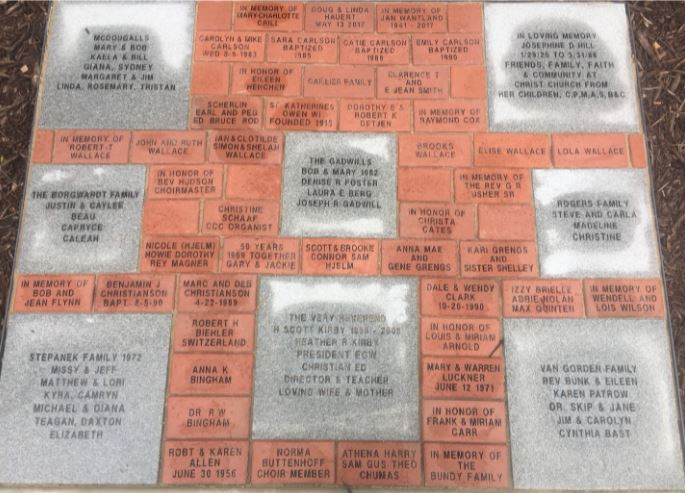 We have saved a place in the Bell Tower Courtyard to weave together together pavers that will tell our story...pavers that will remember those from our past, who helped to build this parish, and those who are in our parish now, helping to shape this Cathedral.
One can be inscribed with your family name or can list individual family members. Other ideas could be to honor a parent, a child's baptism or a wedding date, would you like to remember someone special in your life, maybe a favorite Sunday school teacher? The possibilities are endless. The committee will be happy to assist you with any ideas that you might have. As the bricks are laid in the courtyard, they will come together to tell the story of our rich past, our wonderful present and our promising future. Please be a part of it. It won't tell the complete story without YOU!
Pick up information and an order form at the check in table on your way into church on Sunday, or contact the office.
There are three sizes being offered (character totals include spaces & punctuation):
4x8 brick paver - $150 (1), $250 (2), or $300 (3). There are 3 lines, 12 characters per line.
12x12 inch granite paver - $400. There are 5 lines, 15 characters per line.
16x16 granite paver - $600. There are 6 lines, 18 characters per line.