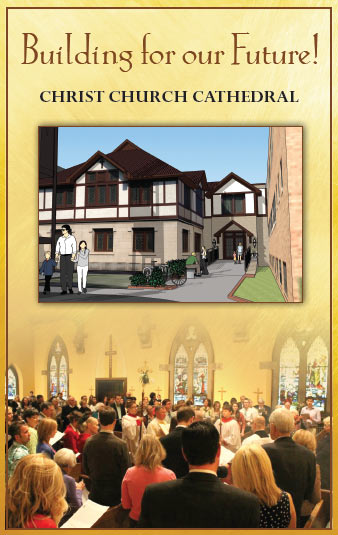 A steering committee to build an elevator building was formed over a year ago. Their mission was to fund an elevator building to connect all floors between the Parish House and the Wilson Building. Since that time they have completed a feasibility study with Partners for Sacred Places and have had preliminary drawings done as to what an elevator build might look like. With Vestry approval we are now ready to move into a Capital Campaign.

•Time Line•
Fund Raising - Fall 2016
Construction bids - January 2017
Ground Breaking - April 2017
Ribbon Cutting - October 2017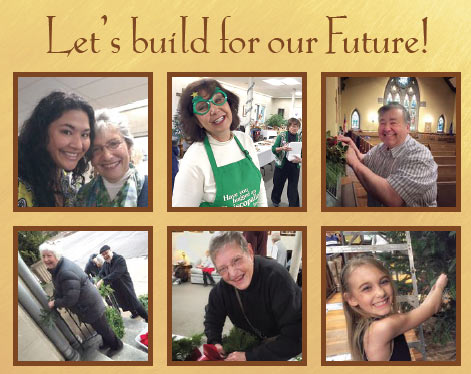 Dear Cathedral Parishioners,

This is a historic moment in the life of Christ Church Cathedral and the Diocese of Eau Claire. We have a special opportunity to rebuild and to improve a cathedral that has served as the center of worship not only for our parish, but for all Episcopalians in Western Wisconsin for over 150 years.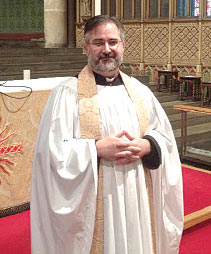 These improvements will begin to enable us to continue to serve God here in Eau Claire for another 150 years. With this cathedral project, we will also address our needs for accessibility for all members of our community and guests; and meeting, social, and educational space. To address these needs, we are launching the "campaign." The cathedral is not just a place where we feel welcome, accepted, and comforted. As Christians, it is where we come together to worship, teach, and serve the Kingdom Jesus inaugurated—and that Kingdom alone stands and grows forever. By working together, we can address the priorities of this campaign, and help to revitalize a place that has been the cornerstone of countless ministries. The success of the campaign will depend on your prayer, time, and generous hearts. I invite you to join us and your brothers and sisters in making this a transformational moment in the history of our Cathedral Church in Eau Claire.

Sincerely yours in Christ,
Michael Greene
Dean of Christ Church Cathedral, Eau Claire