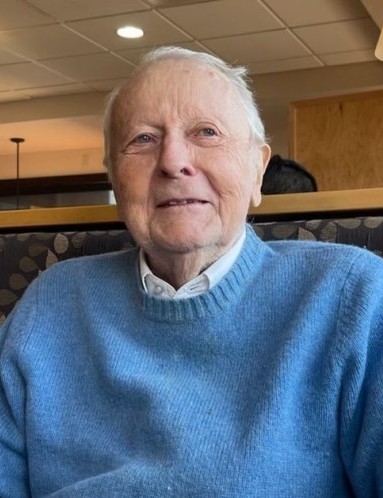 C.T. (Mike) Bundy 2d, living at 2455 Sawgrass Pl., Altoona, died on February 15, 2022 at home at the age of 92.

Mike was born at Luther Hospital in Eau Claire and was educated in Eau Claire until his high school years, when he entered Shattuck School, Faribault, Minnesota. He graduated from Shattuck at the head of his class in 1947. He was also a graduate of Kenyon College, Gambier, Ohio, where he was a member of Phi Beta Kappa and Alpha Delta Phi.

After spending a year in Paris and Grenoble, France as the recipient of a Fulbright Scholarship, Mike spent two years with the U.S. Army in Germany. After a brief stint in international banking, he taught for a year at his Alma Mater (Kenyon College) and then went on to receive a Master of Arts degree from Columbia University in New York City.

He served Trinity School in New York City for 17 years as Director of Admissions and teacher of Latin and Greek and finished his career as Chairman of the Classics Department at The Chapin School, also in New York City.

Mike retired from Chapin in 1994 and returned to Eau Claire to live in the home built for his parents in 1927 at 474 Roosevelt Ave. He was a member of the Board of Directors of the Eau Claire Historic Preservation Foundation and of Christ Church Episcopal Cathedral.

There will be a burial service at Christ Church Cathedral at 10 a.m. on June 4th, 2022 with interment in Forest Hill Cemetery.
Memorials are suggested to The Chapin School, 100 East End Ave, New York, NY 10028.
Hulke Family Funeral Home & Cremation Services, 3209 Rudolph Rd., Eau Claire, WI 54701, is assisting the family with arrangements.
To send flowers to the family or plant a tree in memory of Charles "Mike" T. Bundy II, please visit our floral store.