News from the Community Haven House (formerly the Warming Center):

For bus passes, please reach out to Western Dairyland (715) 836-7511, Sojourner House (if you stay there) (715) 514-5556, Gaining Ground (if you are a client there) (715) 838-2409, or the social worker at the EC library (715) 839-5061, to sign up for a pass. More agencies to participate soon!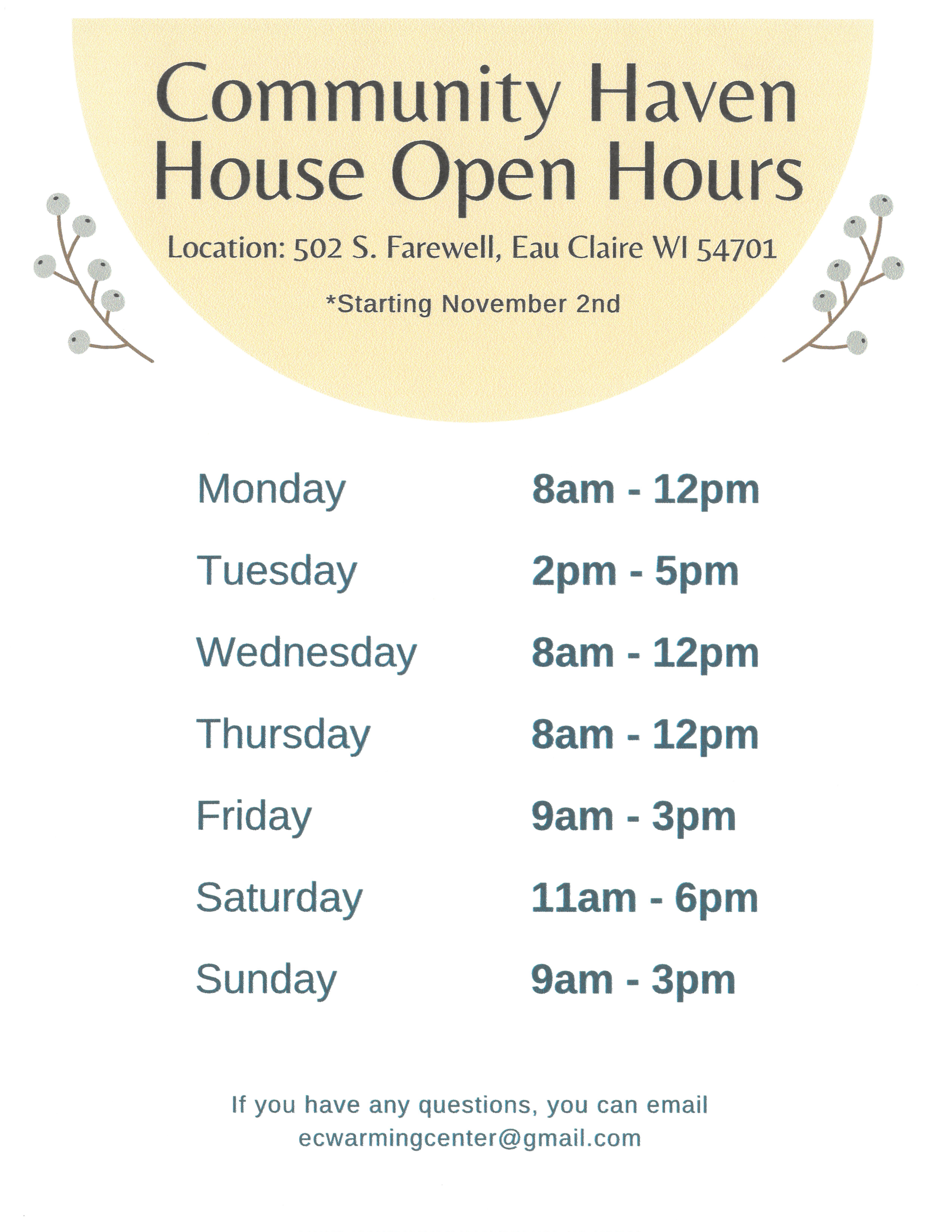 On Sundays we don't have buses that operate so people are stuck downtown. Downtown there are very few options on Sundays, mainly
the bars and churches, and these are both limited in what
they can provide for people.

Come join us in providing a place where people can stop in as they need it when they have nowhere else to go. No experience required!
If you have any questions please contact The Warming Center at:
This email address is being protected from spambots. You need JavaScript enabled to view it..