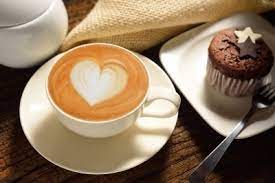 The sign-up sheet is now posted in the memorial lounge and in sign-up genius for hosting December/January coffee hours. To sign up through sign-up genius scroll to the bottom of this email, and click on the link. You can also sign up on the poster by the kitchen window when you're at church this Sunday. If you've never hosted coffee hour, but you would like to get started, talk to Mary Gadwill and Becky Van Es. We will be happy to host with you your first time to give you instructions. Thank you to all for making coffee hours enjoyable for everyone!
This is a time to connect with your church family following the service on Sunday. It's fun & easy! We want to keep it simple, coffee, juice, and breakfast items (donuts, donut holes, muffins, cookies, etc.) Please check your calendar and review the available slots below; click on the button to sign up.
Help us keep coffee hour brewing!