News
Completed this week/end of last week:
•Majority of wood framing is wrapped up
•Concrete stoop and steps in alley poured
•Mechanical, Electrical, Plumbing rough in will take place this week and next week
•Insulation scheduled for end of next week
If you have any questions or need further information, please contact Justin Borgwardt, Jr. Warden, at 715.492.0527.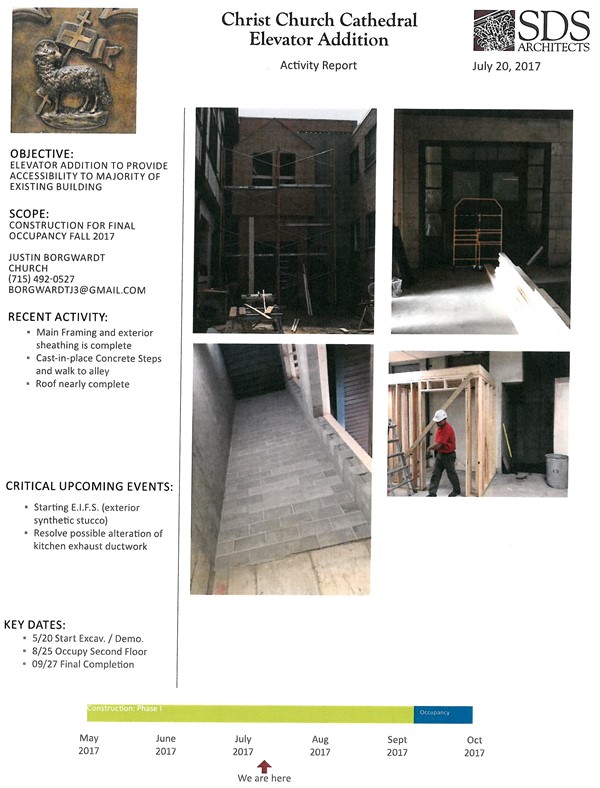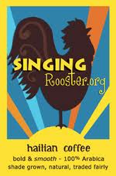 You can support our Haiti Mission Project by purchasing Singing Rooster Coffee, Fair Trade coffee grown in Haiti.

We now serve Singing Rooster at the coffee hour and you can enjoy the same great coffee at home. It is now available for purchase at the Cathedral. It is available in medium roast, medium dark roast, French (dark) roast, and decaf. All are available ground or as whole bean. The cost is $10.00 for a 12 ounce bag. All proceeds from sales go to support our mission work in Haiti.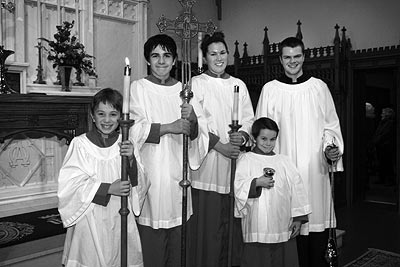 Please join us for our many opportunities for worship, education, fellowship and service.  All are welcome!!
If you are interested in joining the Choir or being part of the Sunday School program, please contact the church office 715.835.3734.
Sunday Worship Services 
5:00 p.m. Rite II Eucharist Saturday evening
8:00 a.m. Rite I Eucharist
9:00 a.m. Sunday School
10:00 a.m. Rite II Eucharist with music
Weekday Worship Services
Morning Prayer 10:00 a.m.
Evening Prayer 5:30 p.m.
Monday through Thursday
Subcategories