Christian Education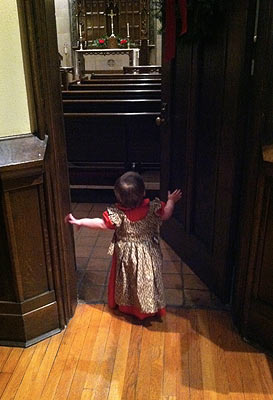 Following Jesus is a lifelong process of growth and discovery.  Gathering together for study and reflection is one of the key ways that we explore our faith and the world around us. Christ Church offers regular opportunities for people of all ages to grow in their knowledge and understanding of scripture and tradition, and to reflect on the joys and challenges of our faith.  Christian Education is available for people of all ages on Sunday mornings.
We believe the Holy Scriptures are the Word of God. That is, they contain the revelation of God. God inspired their human authors and God still speaks to us through them. We understand their meaning through the aid of the Holy Spirit who guides the Church in their true interpretation. While not accepting the Scriptures as our sole authority or guide, we do believe they provide the Church with the primary criteria for its teaching and the chief source of guidance, in terms of principles and norms for its life. These Scriptures, however, were intended to be interpreted and reinterpreted over and over again in the light of contemporary knowledge and experience within a believing and worshiping community open to the leading of God's Spirit into new truth.
In addition to the Sunday morning discussion group, groups of young adults are prepared for confirmation every year.  This involves evening classes to learn about Christian history and traditions, the Bible, and the Community of Faith.  There are monthly outings for young members of the congregation that include movie nights and parties throughout the year.
There are several opportunities for learning about our Christian faith and its traditions at the Cathedral.  Sundays at 9:00 a.m. there is a discussion group led by the Dean about a wide range of topics.  Throughout the year there are several programs and discussion groups held usually on Wednesday evenings.  There are also weekly opportunities for Bible Study.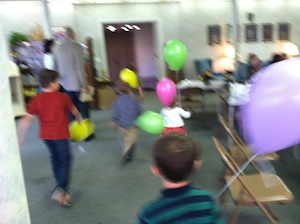 First day of Sunday School is September 13! See you at 9am!
Classes and discussion groups are available for children from preschool through High School at 9:00 a.m. on Sundays throughout the program year. There is a discussion group for teenagers in Junior High and High School.  Small children have a short worship service and a reflection time as well as group activities and projects. 
Nursery care is also available for the 10:00 a.m. service.