Ministries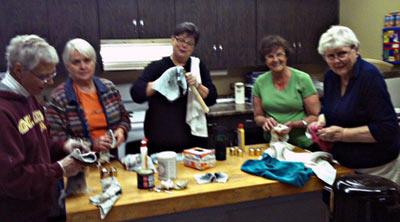 Ministry is what we're about as the church. Who are the ministers here at Christ Church?

Everyone who worships and strives to live out their baptismal covenant has a ministry that we strive to empower through our common life.  That ministry is to represent Christ and His Church; to bear witness to Him wherever we may be; and to carry on Christ's work of reconciliation in the world. We gather together in a variety of ways to follow Christ and to work, pray, and give for the spread of the kingdom of God.  Every baptized Christian is a minister of the Gospel.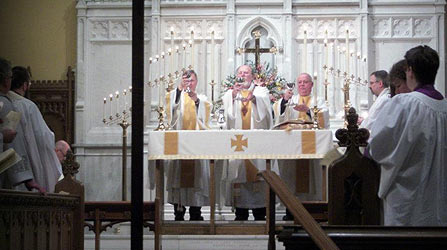 At the cathedral, you will see three types of ordained ministers who are there to serve and support everyone in their various ministries:

The bishop works as apostle, chief priest, and pastor of the whole diocese of Eau Claire; his job is to guard the faith, unity, and discipline of the whole Church; to proclaim the Word of God; to act in Christ's name for the reconciliation of the world and the building up of the Church.

The priests work as pastors to the people, administering the sacraments of the church; as well as blessing and proclaiming forgiveness in the name of God.

The deacons' work is to serve those in need, to proclaim the Gospel, and to bring the needs of the world to the Church.
There are no articles in this category. If subcategories display on this page, they may contain articles.